It's time to raise the bar in Property Management.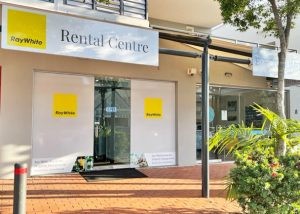 Exceptional Property Management equals confidence for property investors.
It is also the security of knowing that your requests will be met every time and your Property Managers are fully equipped with the skills and systems required to manage your investment.
As a property investor, these details are the key to achieving maximum financial returns.
Zero tolerance policy towards rent arrears
Competitive loan and insurance opportunities
Priority access to market intelligence
Detailed reporting on inspections and maintenance
Industry-best training, education and resources
Property management is more than coordinating tenancies and rental payments — it's about helping you achieve your financial goals.
Tap into the strength of the Ray White Group and benefit from competitive loans, insurance and the unrivaled market intelligence that will help maximise returns on your investment property.
We believe in creating wealth for our clients.
In property management, numbers count for everything.
When it comes to managing your property portfolio, nothing is more powerful than experience.
As a Ray White client you will benefit from 108 years of market insight and the collective strength of 700 offices in the network. With numbers like these, it's no wonder the Ray White name is synonymous with property management in Australia.
Ray White Real Estate Byron Bay offers clients our services and experience in residential and commercial property management, delivering the biggest property management service in Byron Bay.
Both the residential and commercial property management departments are lead by experienced Senior Property Managers and supported by an equally experienced team, ensuring that we are able to deliver the best of services available in Byron Bay.
Contact details:
Residential Property Management
Ray White Rental Centre
2/8 Byron Street, Byron Bay NSW 2481.
Ph : (02) 6685 6222
Jodi Smith
Senior Property Manager & Director
email: jodi.smith@raywhite.com
mob: 0421 290 397
Monique Bush
Residential Property Manager
email:monique.bush@raywhite.com
mob: 0412 856 223
Commercial & Industrial Management
Ray White Rental Centre
3/15 Fletcher Street, Byron Bay NSW 2481.
Ph : (02) 6685 6222
David Gordon
Director – Commercial Sales & Leasing Specialist
email: david.gordon@raywhite.com
mob: 0418 856 222
We as a team look forward to being of service to you in the near future.